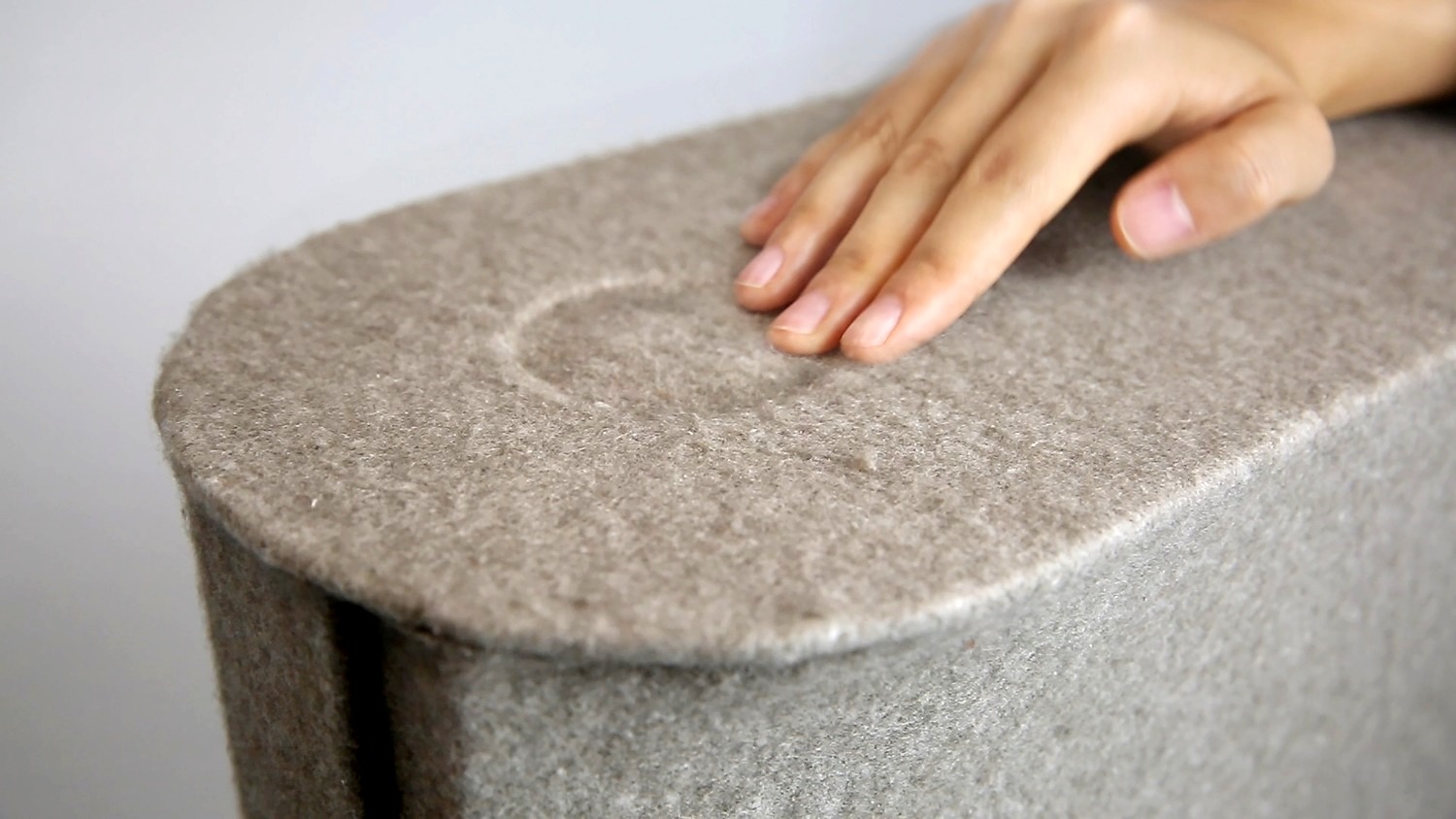 Feedforward for Disappearing Interface
Design Research Project 2019 | 5 months
Industrial Design, University of Technology Eindhoven, NL
Skills: tangible user interface, interaction design, design research, prototyping, user evaluation
Project Coach: Miguel Bruns
Publication: ACM SIGCHI AutoUI
Exhibition: AutoUI 2019, DDW Design United 2019

What would happen if all the interfaces blended into our daily objects? How can we interact with machines with disappearing interfaces? In this project, I explored different feedforward to support interaction between humans and computers. We designed visual and shape-changing modalities to communicate possibilities of hand actions to adjust the volume of the music with a textile-based Interface.
---
Prototyping
Membrane Potentiometer: input signal.
NeoPixel LED ring: create visual feedforward modalities.
Shape-changing modality: two Micro Servos pulling the moveable part downwards.
3D Modeling and laser-cutting the frame of the prototype.
Arduino Uno + Processing.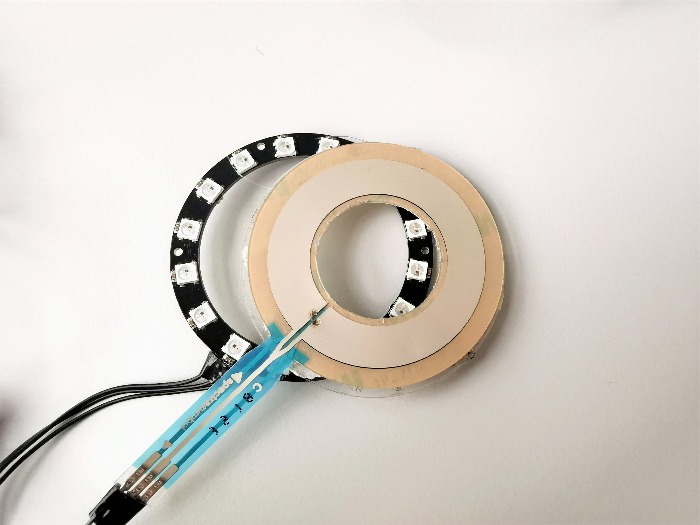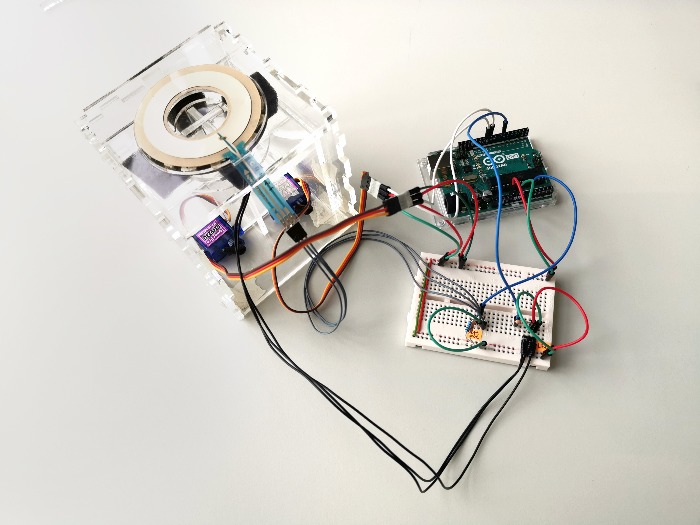 The surface of the prototype is covered by stretchable artificial wool felt.
The intended action based on the feedforwards is touching with the finger and rotating motion.
The designed function is adjusting the volume.
---
Feedforward Design

a. Non-feedforward: no feedforward/feedback before or after the interaction.
b. Static-pattern feedforward: static light circular pattern through the LED ring.
c. Dynamic-pattern feedforward: constant counterclockwise light animation through the LED ring.
d. Shape-changing feedforward: a ring shape shows before the interaction.
Check the Video
Discussion & Conclusion
I presented the research project that accesses the effect of four different feedforwards and their affordance and user experience in terms of human-computer interaction. Based on the findings, I suggested that inherent feedforward can coordinate the human-computer interaction to some extent. Dynamic light feedforward could provide more intuitiveness regarding the action possibilities of the interface. Shape-changing seems to be an eligible modality to provide a better user experience that could make the interaction more easy and enjoyable.
Publication & Event