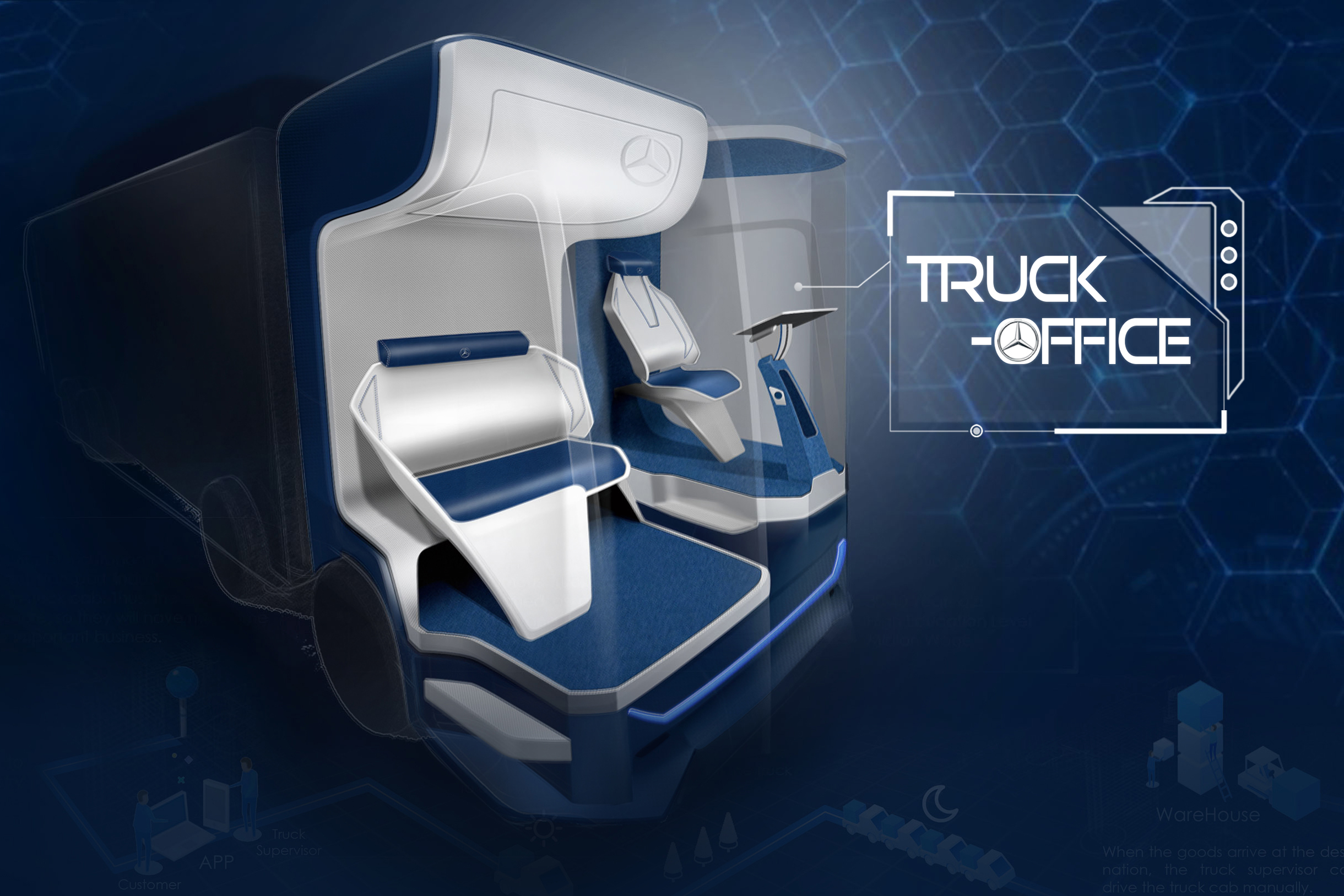 Truck Workstation & Logistics Transportation Concept 2030
Design Exploration 2017 | 4 weeks
Skill: transportation design, user research, form-exploration
Imagine in 20 years, autonomous technology changes the transportation industry - no more truck drivers but truck supervisors. This concept proposes the new cockpit of the truck providing an office for the truck supervisors. Besides, I also put forward a logistics possibility in the future, which can go together with the truck workstation design.
---
Field Research

The third biggest oil field in China locates in my hometown - Dongying City. My uncles were oil-truck drivers and then founded an oil logistics station. I did field research by visiting some of the stations and interview some truck drivers.
Design Concept
Future Logistics: Due to the established routes of the freight transport industry, autonomous driving is easier to implement in the truck cabs.  Corresponding logistics and better service for both customer and truckmen will be more important.
New Career: In 2030, truck drivers will be replaced by a new career "truck supervisor". They do not drive the truck but deal with the business when arriving at the warehouse. The autonomous truck cab will be designed as a workstation for the truck supervisors to contact with customers and process information.

Design Ideation & Sketches

Final Concept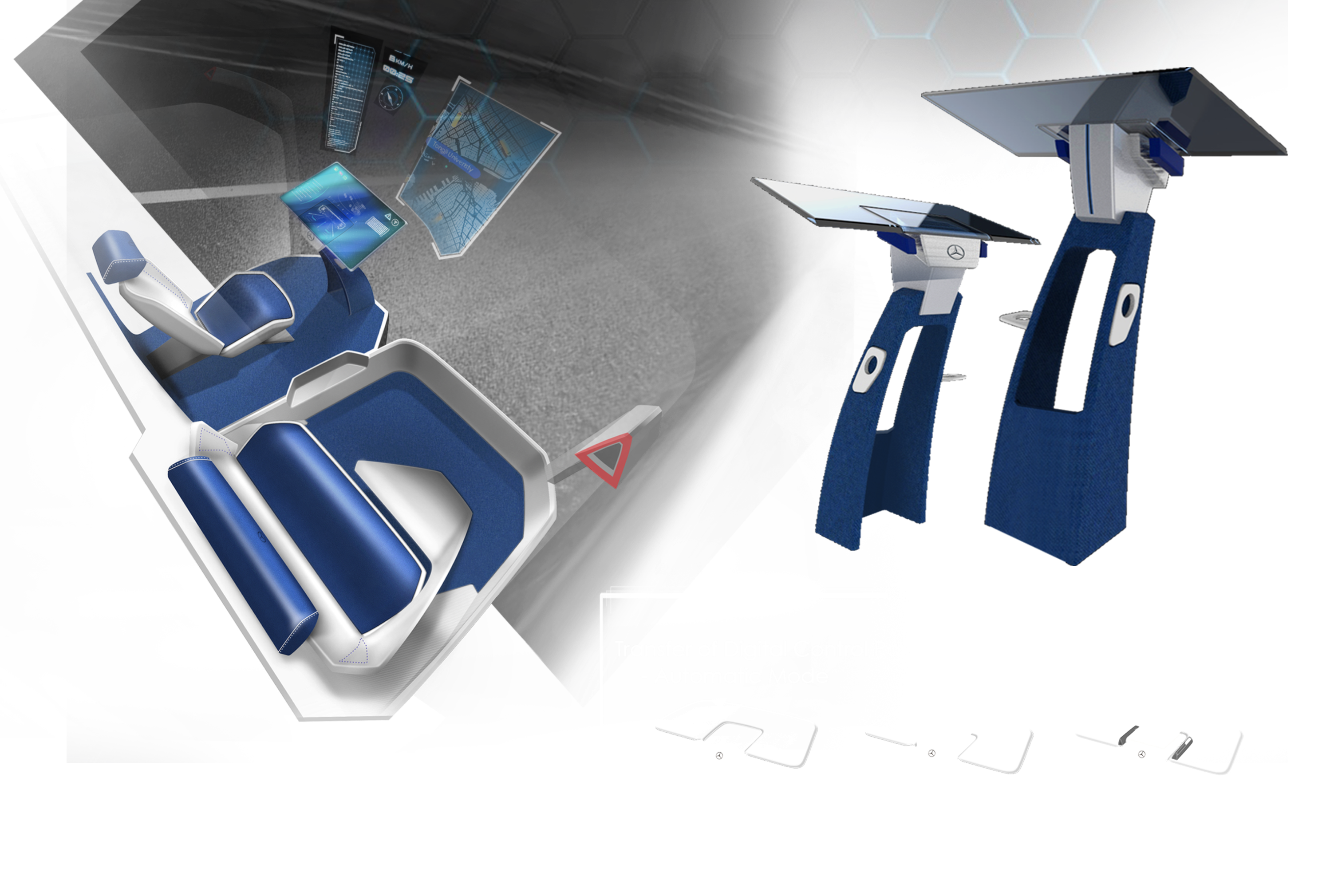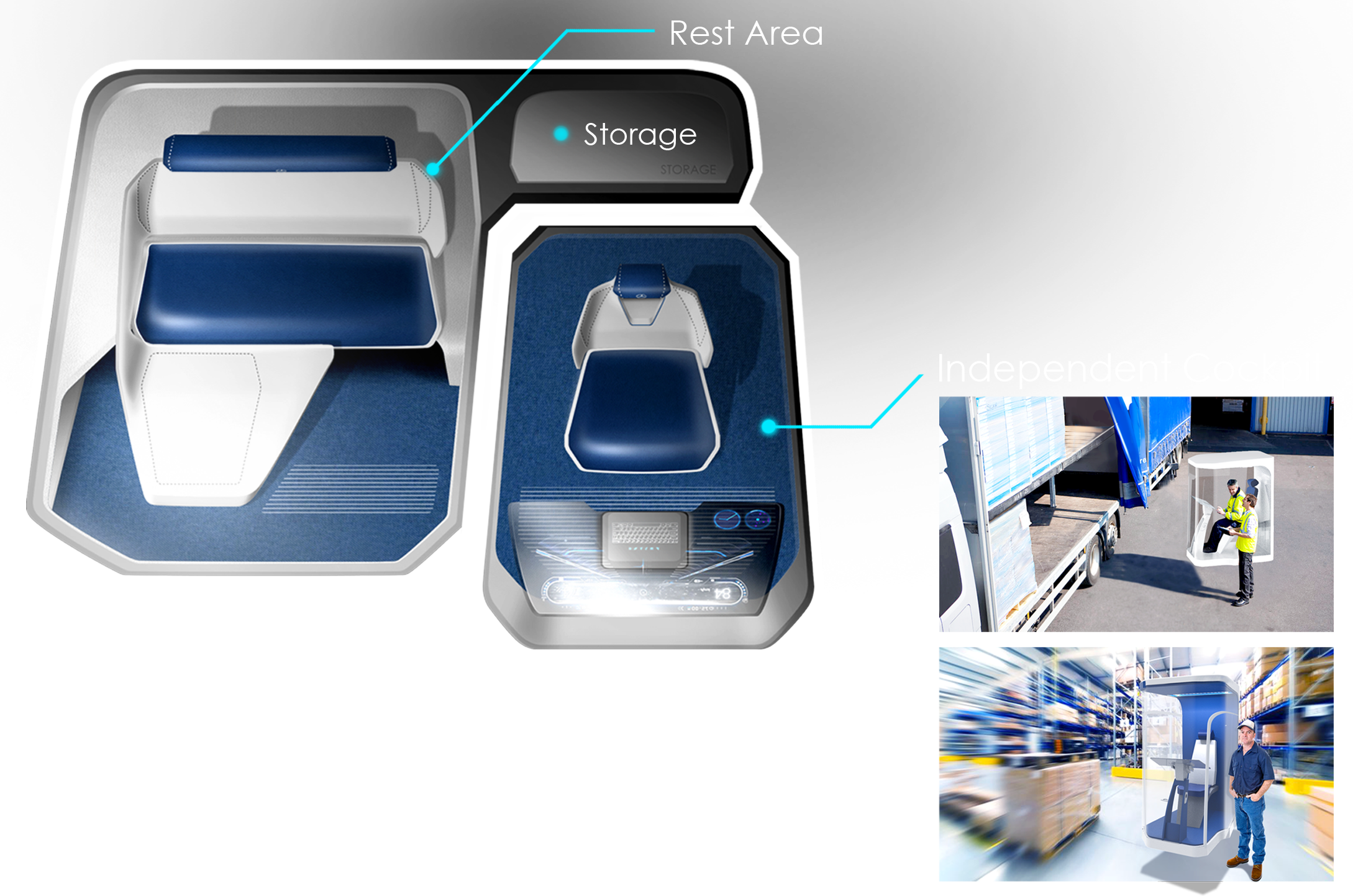 Reflection
I started this project based on my own experience and observation of real life. In this project, I did user research, interview, observation, and field research to get inspiration, then I combined the new technology with the user-centered design process, looking for vision-driven solutions for the existing industry. The concept is not only about the truck interior design, but also the new meaning of the whole freight transport industry.